Are you ready for a new experience in mobile? Introducing REALME to Sri Lanka with REALME C11 smartphone. In this post, you will know Realme features, updates, dealers, and Realme C11 prices in Sri Lanka. REALME C11 is a cool choice for someone who is looking for an entry-level phone with a lot of features for an affordable price.  
At your first glance of REALME C11, its sophisticated built quality and the look would capture your attention. It comes with a two-tone gradient design back-cover that can be purchased in trendy pepper grey and mint green colors. The textured design of this smartphone allows you for a comfortable grip on the phone.
How much is Realme c11 in Sri Lanka?
Realme C11 Price in Sri Lanka
Price Range - Rs. 19,500/= to Rs. 21,900/=
Compare Realme C11 Prices in Sri Lanka
Smart Mobile - Nugegoda

Rs. 19,900

1 Year Company Warranty
Present Solutions

Rs. 20,000

1 Year Company Warranty
6.5" Mini-drop Fullscreen
1600×720 HD+  Resolution
88.7% Screen-to-body Ratio
MediaTek Helio G35
Octa-core CPU, 64bits
Up to 2.3GHz
RELAME C11 has a 6.5" mini-drop full-screen with an HD+ resolution that gives you a more detailed and clear viewing. The Media-Tech Helio G35 gaming processor in this smartphone is only capable of supporting any of the games that can be played in an entry-level mobile phone. Therefore, REALME C11 would not be an ideal recommendation for a gaming user.
5000mAh (typ)
5V/2A Micro USB
It comes with 32 GB internal memory and a RAM capacity of 2 GB. The 5000 mAh battery capacity of REALME C11 allows you for a longer mobile experience compared to any other smartphone of entry-level. Powered by an android 10 based REALME UI operating system, the C11 smartphone comes with many new features, including the acceleration sensor, light sensor, magnetic induction sensor, and proximity sensor.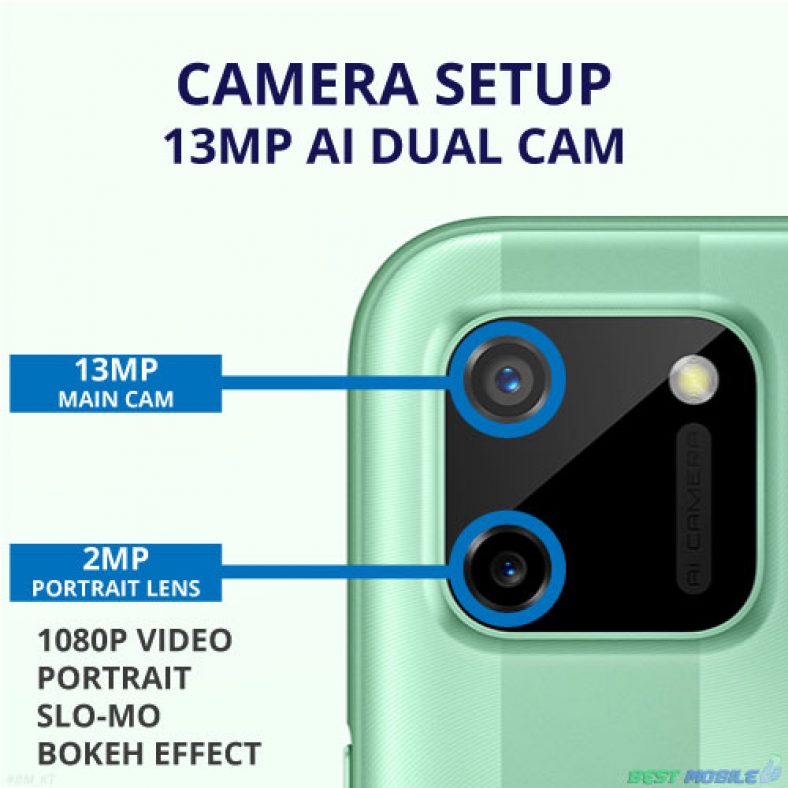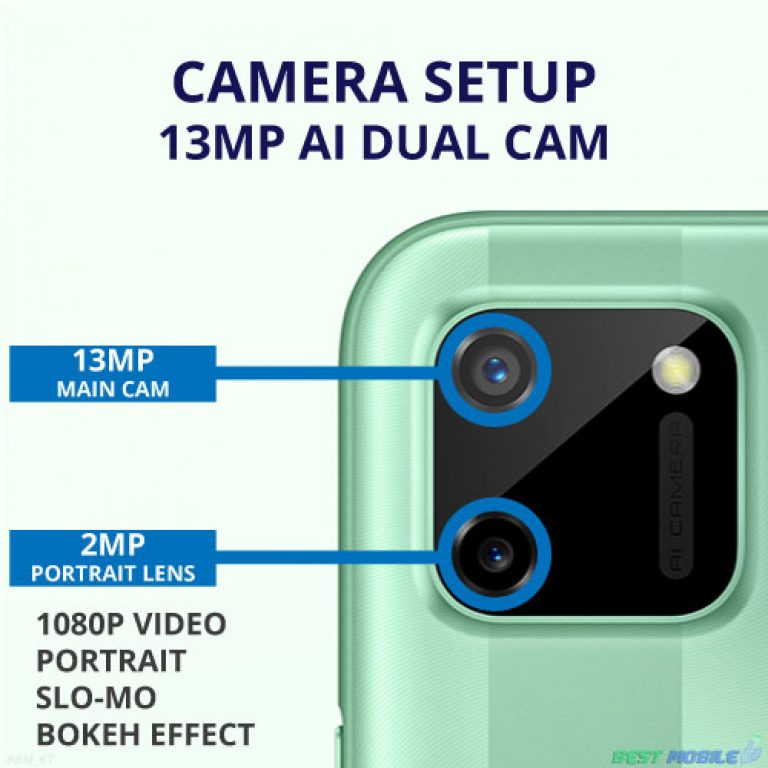 5MP AI Selfie Camera
Aperture – f/2.4 
Photography Functions
HDR
AI Beauty
Filter Mode
Panoramic View
Time-lapse
Slo-mo
Portrait Mode
Super NightScape
Expert Mode
With impressive camera functions, REALME C11 comes with a dual-camera setup, including a 13MP primary camera and a 2MP portrait lens. It has a 1080P video recording quality to capture the best moments of your life with an undisturbed class. It is featured with many new photography functions, including HDR, AI beauty, panoramic view, time-lapse, slow-mo, etc. The 5MP AI selfie camera comes with different filter modes to fit your choice.
Realme C11 price in Sri Lanka
164.4mm x  75.9mm x 9.1mm    (h x w x d)
196g Weight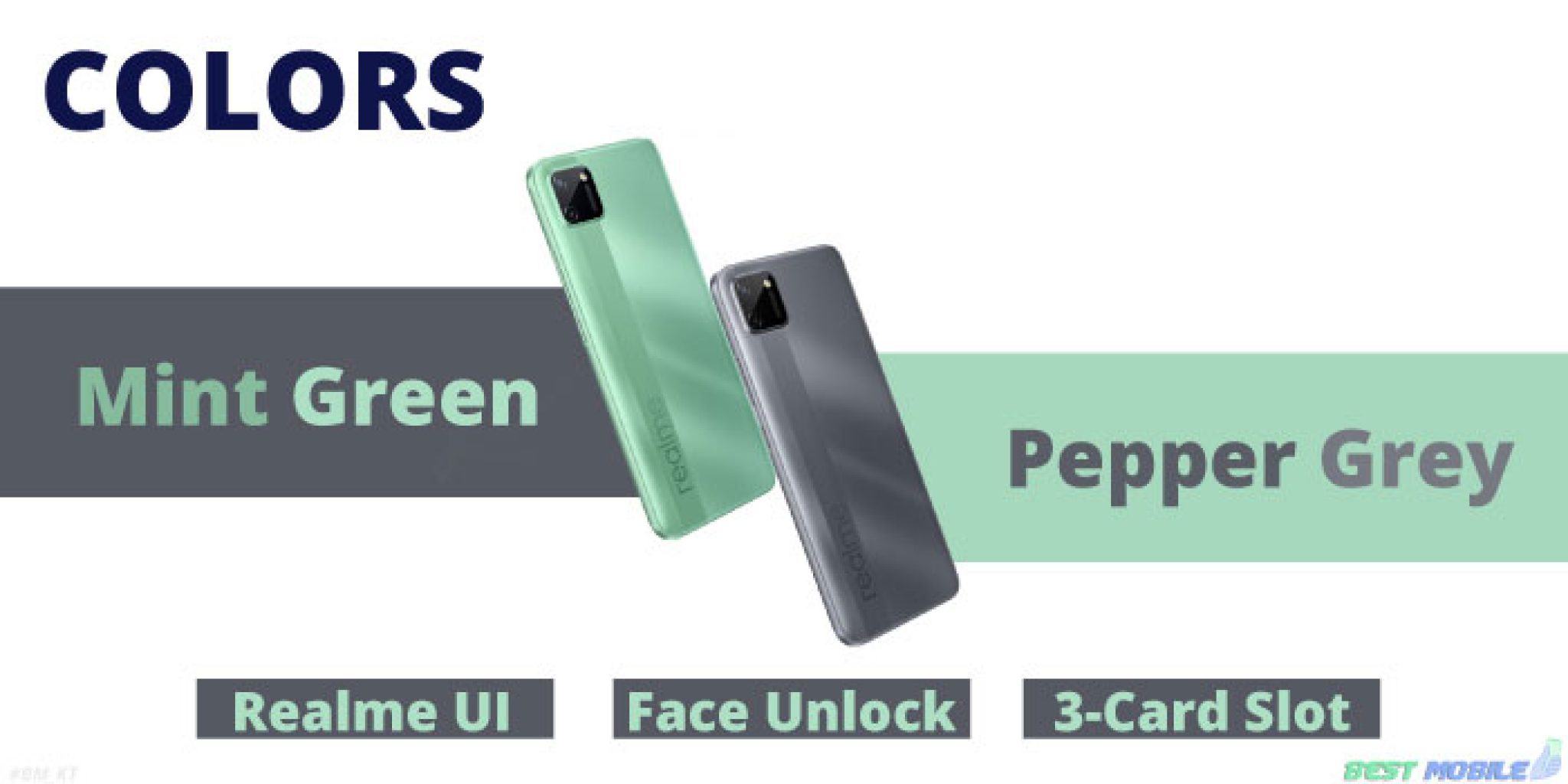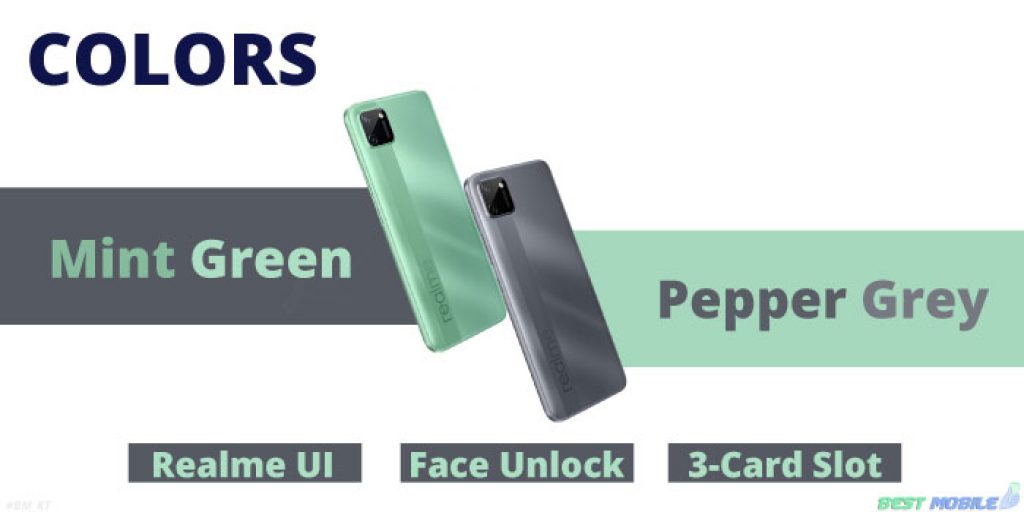 850/900/1800/1900 GSM
1/5/8 WCDMA
1/3/5/8 Bands FDD-LTE
38/40/41 Bands TD-LTE
Bluetooth 5.0
802.11 b/g/n Wi-Fi
Acceleration sensor
Light sensor
Magnetic induction sensor
Proximity sensor
Is Realme c11 a good phone?
An overview of the features in REALME C11 suggests that it is a high-functioning smartphone, with longer battery life and impressive mobile features, compared with other entry-level smartphones. If you are a user who is looking for an entry-level smartphone with new mobile features and good built quality for an affordable price, REALME C11 is your ideal call.
Now I think you have good knowledge about Realme C11 features, updates, dealers, and Realme C11 prices in Sri Lanka. Comment below if you have any questions or suggestions regarding Realme C11.
You may also like our latest updated Apple iPhone 12 Series Price in Sri Lanka and VIVO V20 in Sri Lanka.